Time for another update. In between taking care of other business, I finally got around to installing the front Spiegler kit I've had since before the group buy. Something about the carpenter's house is the last to get fixed. Or the cobbler's shoes.  Or something like that.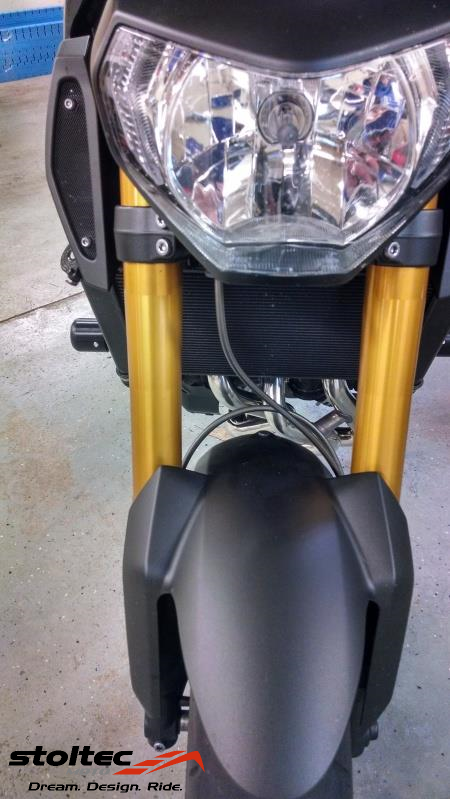 These are the stock replacement translucent smoke w/ titanium fittings and banjo bolts. As an added perk, they match the matte gray fender very nicely. But more importantly, the lever feel is ever so slightly firmer than the stock lines. Of course, the difference is more pronounced on older, more worn out rubber lines. All in all – they meet my expectations (as they've done in the past) and work like every other bike with SS lines.
Also made some progress on another little project: removing the passenger pegs and relocating the rear brake reservoir. After a few hours of trial and error, bending and rebending, fitting and unfitting, these are the fruits of my labor…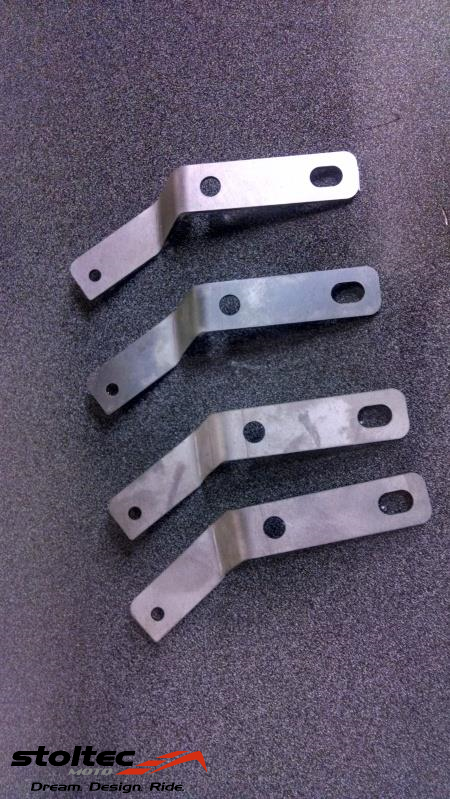 Of course, some context would probably help: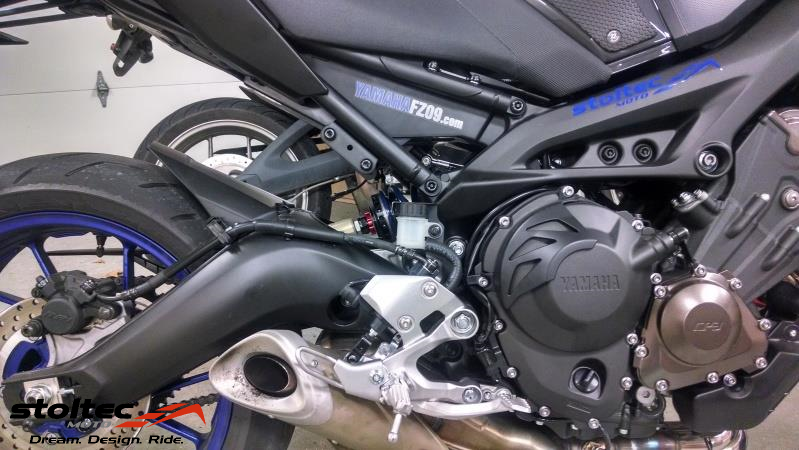 Don't mind the hose that is shown in these pictures. Only there for fit-up purposes and had plenty of scrap fuel line laying around that served the purpose well. For the life of me, I'm not sure why Yamaha didn't put the reservoir here to begin with.
Spent a lot of time swinging the swingarm to ensure adequate clearance. Same goes for tucking in far enough to clear the rider's leg while hanging off to the left. Happy to report both efforts were successful and it's been road tested for the past week (200 miles or so).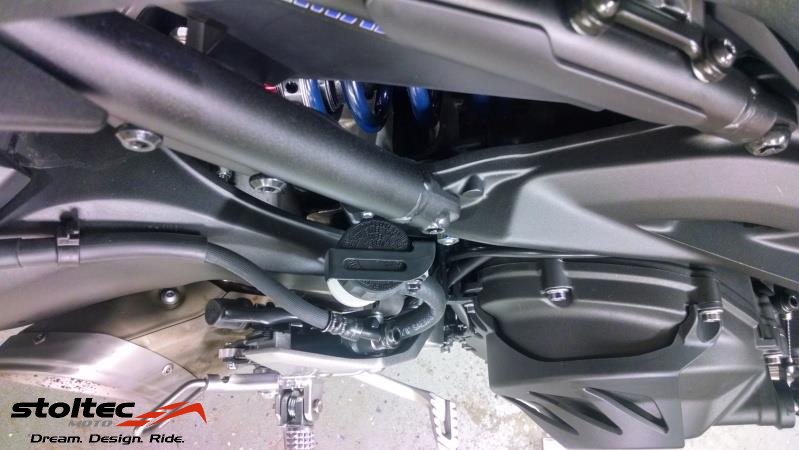 The factory cap protector is left in-tact…or it can be removed.
From the back (don't mind the fuzzy photo – both I and the camera were burned out):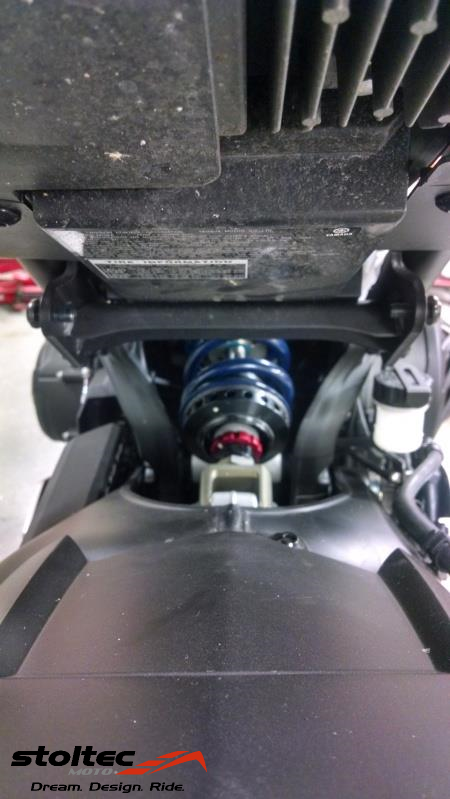 I'm pretty pleased with the final result. Next up will be swapping out the rear brake line and making some block off plates to hide that center hole on the passenger peg mounts. It's a shame they included that hole (for fixturing, I'm sure), because it would be a whole lot cleaner looking without it. Oh well – consider it taken care of.