I've been busier on this end than I anticipated, so I'll do my best to catch up today with some updates.
First order – frame sliders. Have a new slider base for the RH side about 15 mm shorter to even out the sides. Looks much better, has a shorter moment arm to increase the strength of the part, and very closely mimics the clearance to the LH side.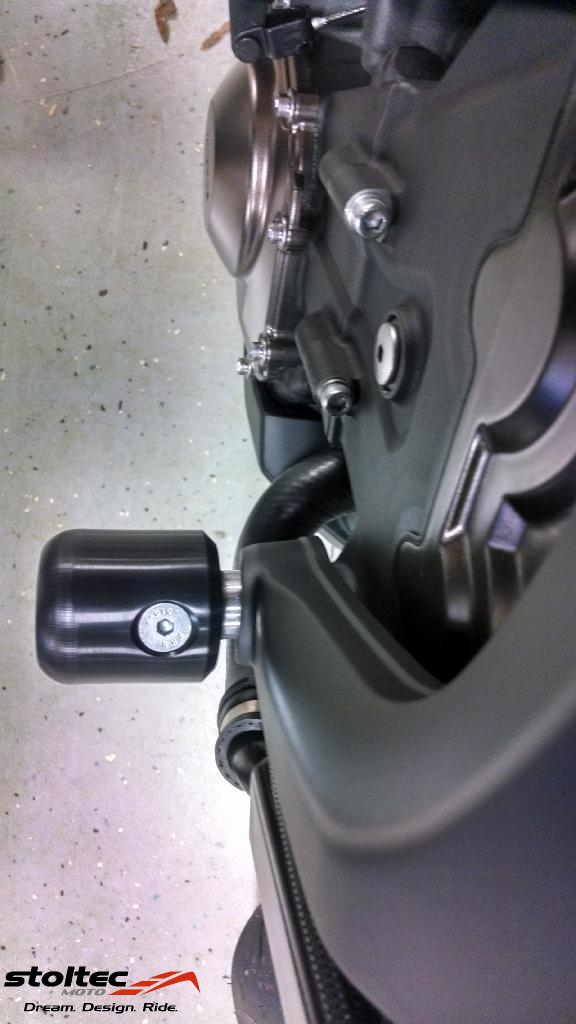 Both Eric and I agree that these are done and ready to move forward. Woodcraft is going to do the extra work to anodize the bases black with enough interest from you guys (typically always silver). They won't be a cost increase, but we'll need to get enough interest to justify the time and expense on their end. I'll get a thread started soon (hopefully today) regarding the pricing, availability, etc. Stay tuned.
On the ECU side of things, the bench flashing setup is finally operational. The ECU needs to come out for the bench flashing, so this is a project for later in the week. God willing, the roads will clear enough to get some test rides in with the revised throttle map. Naturally, my fingers are crossed!
Moving to the suspension, got a call yesterday out of the blue from Barry at GP Suspension in WA. They have developed a standard revalve kit and are working on a drop-in 25 mm replacement cartridge kit. Both kits aim to fill a void I was planning to address, which is good. The engineer in me wanted to get into the design myself, but this could be a blessing in disguise (more time to allocate to other products). So…stay tuned on this front. Stoltec Moto is already a GP Suspension dealer, so we're going to work out the details on both offerings ASAP. Bottom line for now…stay tuned. Got a few irons in the oven.