…time for more project progress. Today was a busy day!
Forks have been disassembled on the bench, but did some cataloging today and figured I'd share some photos so everyone can see what Yamaha did to us. As we're all aware, the FZ-09 is only adjustable for rebound damping and spring preload. Effectively, there is a one 'real' or 'full' cartridge in the adjustable leg (sans compression adjuster in the fork leg, though) and one 'dead cartridge' in the other leg. Basically, the dead leg contains a spring, preload adjuster mechanism, oil, and a dummy cartridge (w/ top out spring) to keep the fork from coming apart when the front wheel comes off the ground.
Adjustable cartridge on bottom, dead guy on top. Note the extra holes in the top leg (top and bottom). These holes render this cartridge useless from this point onward…

Fork cap differences, adjustable on left: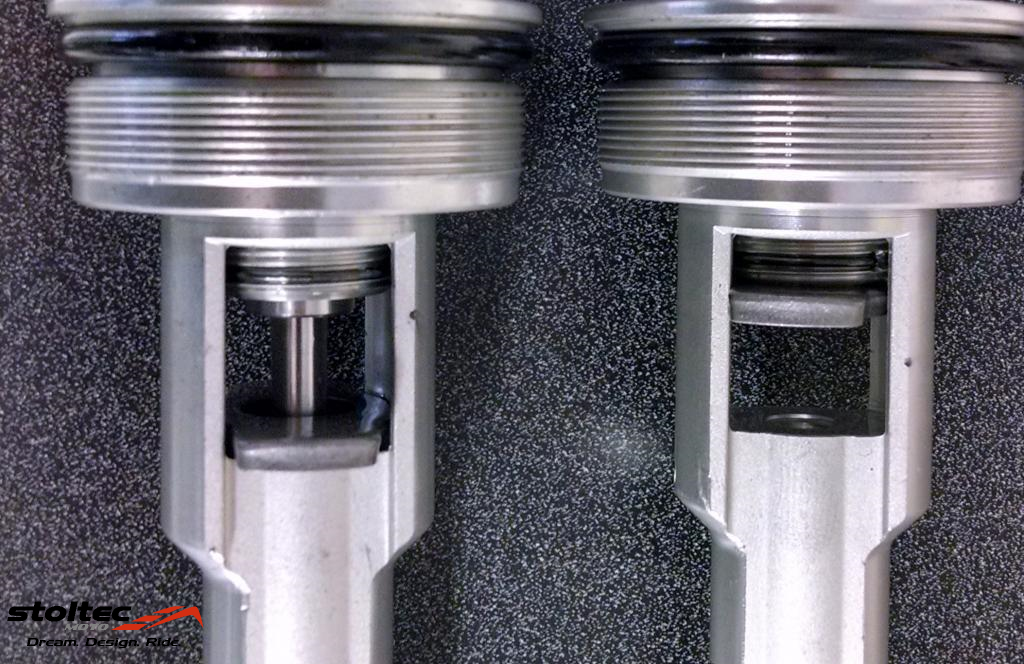 And a few views of the stock pistons and shims: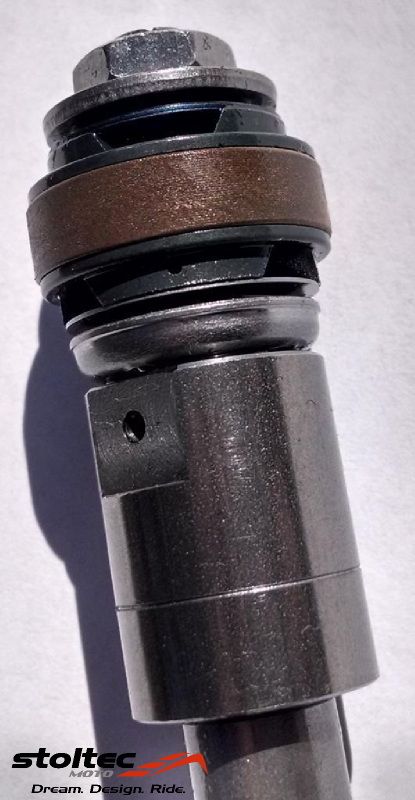 And for comparison's sake, what's in (or not in) the other leg: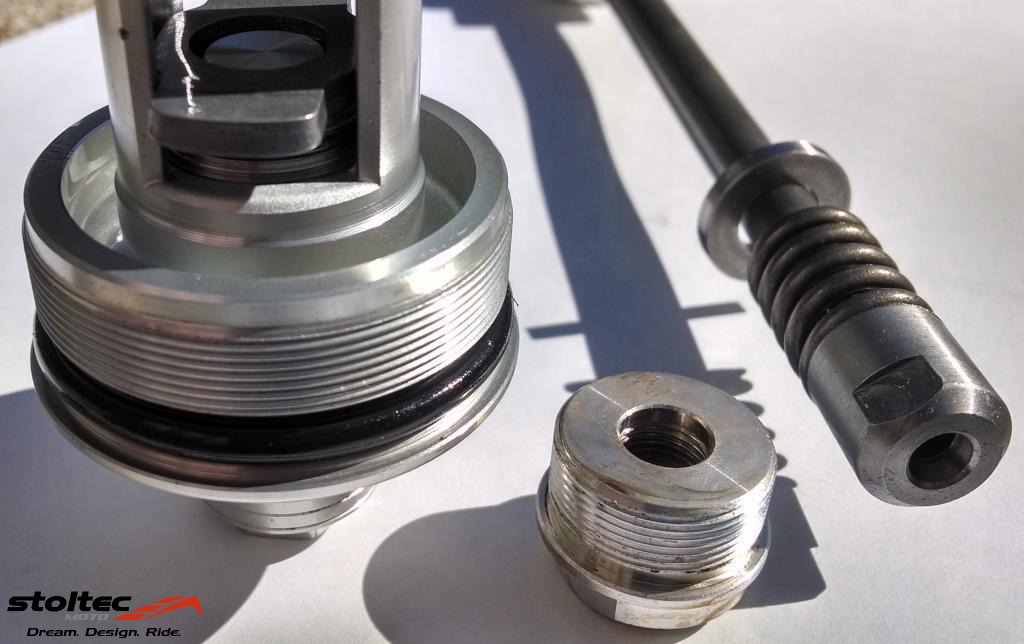 Initial baseline on the fork springs show a rate in the 0.75-0.77 kg/mm range. I'll have the exact number nailed down soon, but the bottom line is that this confirms what we all knew – the springs are soft. My first crack will likely be 0.90 kg/mm for my weight.
More progress on the other end! Here are a few more development sneak peeks…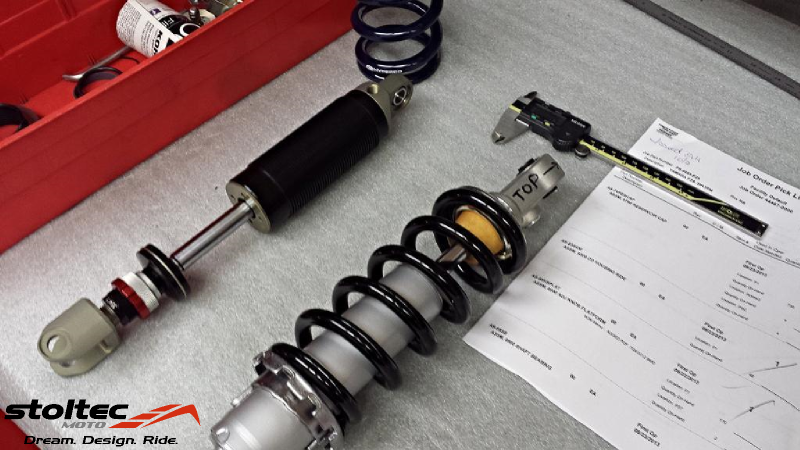 The guy on the left is really just for comparison's sake. As you can see from the photo, the threaded body is on the end that would be shrouded by the tank and frame. This would make preload changes all but impossible. Still, trying to get a feel for what combination of parts will get something that at least fits on the bike. This is only the start of the development process, but naturally, it's a critical first step.
Given the backwards configuration of the FZ-09 shock, we're going to be looking at something like this: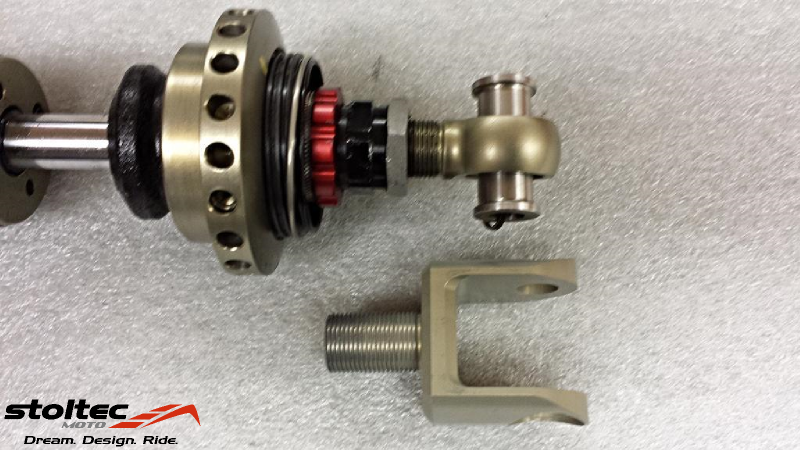 The red adjuster is rebound and the silver jam nut is what you loosen to adjust the ride height; the spherical bearing mount in this photo is turned out quite a bit. The clevis mount shown under the shock is what we'll need to use for the FZ's lower mount. All of this is standard fare for a Penske shock. However, the preload adjustment (the black threaded body and gold collar) is on the bottom here (compare with the first picture, above). This has been done on a few other oddball shocks in the past…
Oh, and I realized I forgot to post another piece of 'history' from another post…the curb weight of the bike. Yamaha claimed 414 lbs 'ready to ride'; this bike measured 420.5 lbs wet (212 lb front / 208.5 rear or 51:49). So Yamaha's ratio was spot on…even if a little low.