Spent some time today working out how some Tech Specs might look for the bike. I've used these on my past God-knows-how-many bikes and really like them. They provide a nice grip for the pants (especially non-leather pants), prevent sliding forward under hard braking, protect the tank from scratches, and (IMO) look pretty cool. So, as a dealer, we have full access to their catalog. However, no options yet. Let's make out own!
After a few rough templates, this is kinda where things stand.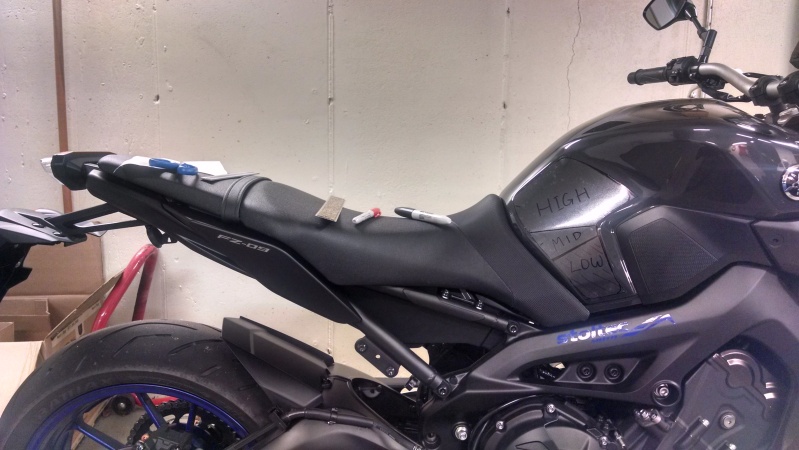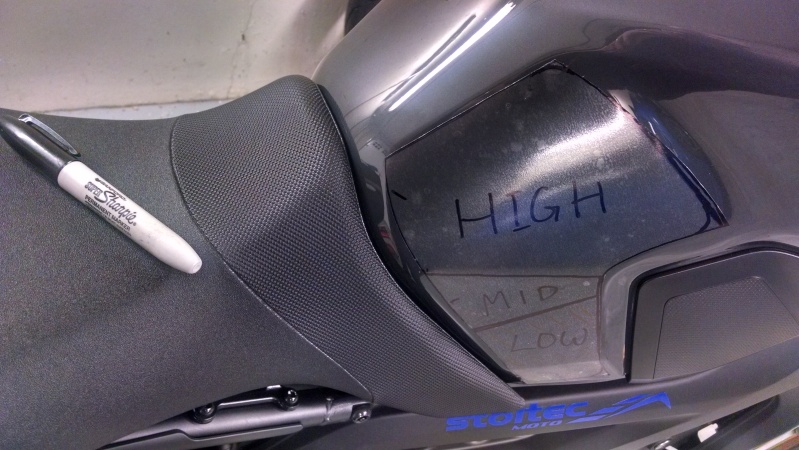 Initially, the 'LOW' and 'HIGH' patterns presented themselves as the most obvious options. However, after staring at the bike for a while, it became clear that there was another bend in the tank can be seen under certain lighting conditions. Enter the 'MID' option.
The 'LOW' option works well for me personally in a commuting/cruising position (or heavy braking). The 'HIGH' option provides good coverage for aggressive riding where the legs are moving around the tank. I'm the long-leggedest of the bunch here (31″ inseam), but would imagine taller riders would use more of the 'HIGH' option more frequently.
That said…if you're interested in a set of Tech Spec pads for your FZ-09 and want to have a say in the final design, see here:  http://www.yamahafz09.com/forum/31-stoltec-moto/510-tech-spec-tank-grip-designs-have-your-say.html