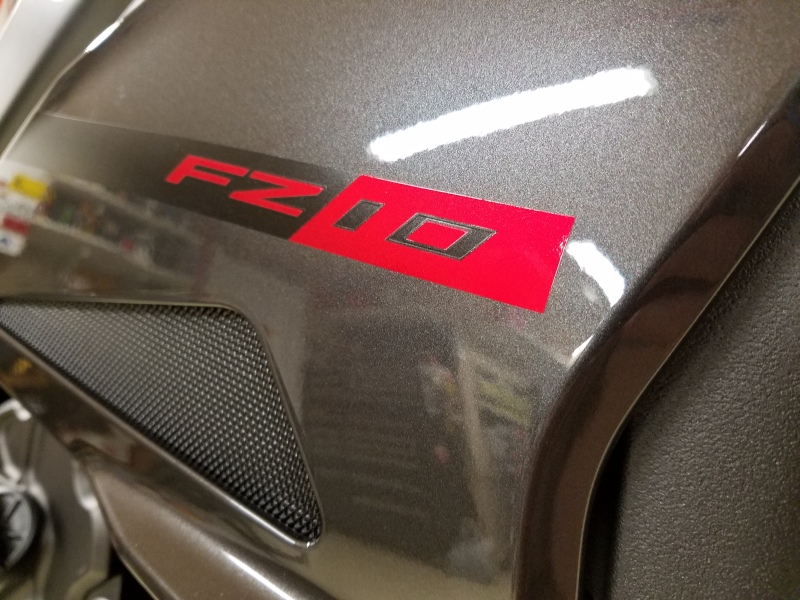 It's here, it's here, it's here! Not exactly per the original plan, but heck, what goes as planned?
This bike has been highly anticipated for years – certainly before the official US announcement earlier this year. Hot off the FZ-09, this will be our next chapter. Hopefully it's a good one.
My son and I went to pick it up this AM. Beautiful day, but it was in the mid-90's and high humidity. Honestly, it was nice riding back in an air conditioned truck. My oh my, I've gotten soft…
Short of a 10 mph ride around the parking lot to quickly verify operation (of first gear), haven't had time to get it on the road yet. It's been a long day of anticipation, but all was not lost. First order of business was giving the bike a once over. While I was at it, I topped off the fuel – and weighed the bike.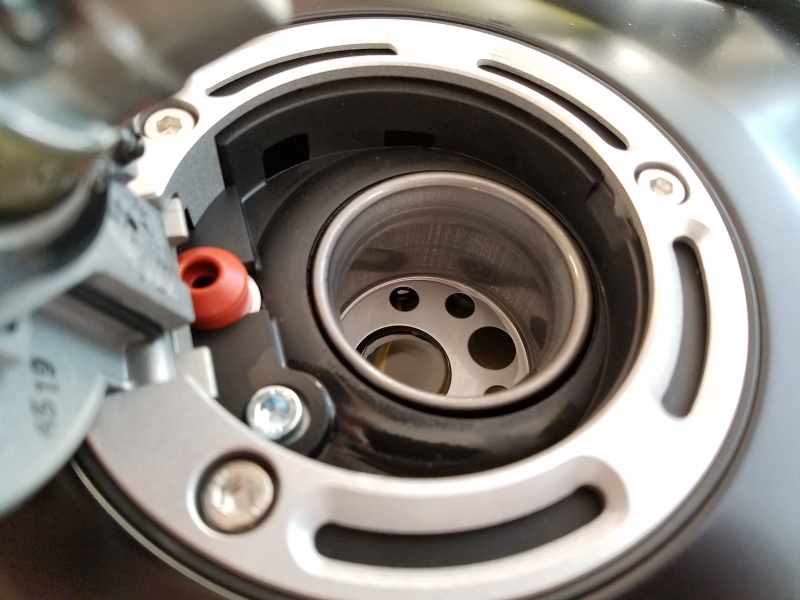 Sometimes manufacturers are honest when it comes to wet weights, but more often than not, they are 'optimistic'. Case in point, the 414 lb FZ-09 was actually 420 lbs on our scale. So, it was with trepidation that we fact checked Yamaha's weight on this 'big boned' sibling.
Drum roll please…
Front: 239.5 lbs
Rear: 223.5 lbs
Total: 463 lbs.
Right on the money!
I have to admit, the styling is growing on me. I still recall my initial thoughts when I saw photos on the internet last year after the release. I shouldn't repeat the words I used, but it wasn't kind. First thought was that the designers were playing a joke on us and actually unveiled the mule. You know, the one camouflaged up that you see in the motorcycle magazines. So yeah, I wasn't a fan.
Over the course of the past 8 months, it's fair to say I've warmed up to it. No, it'll never be mistaken as anything coming out of Italy. Or the UK for that matter. But, in a world that often criticizes the Japanese for being too conservative, this is unique from every angle. While the transformer styling won't do it for everyone, I think it pulls it off well in-person. The level of fit and finish is pretty good in every area that matters. There are still typical Yamaha cost cutting measures – like the cheap silver levers (clutch is non-adjustable as always), the cable actuated clutch, and the crude exhaust. But the rest of the bike – the parts that were actually styled and not originally meant to be hidden behind the plastic fairings on a race bike – looks pretty good. Aesthetics aside, the attention to detail is refreshingly good. I'd say it's on par with the Kawi Z1000.
More updates to come as the project progresses. First order of business, though…ride the damn thing! It's dark here in deer country, so we'll wait to scrub in the new tires, bed the pads, and seat the rings until we have day light.