Happy Friday, everyone: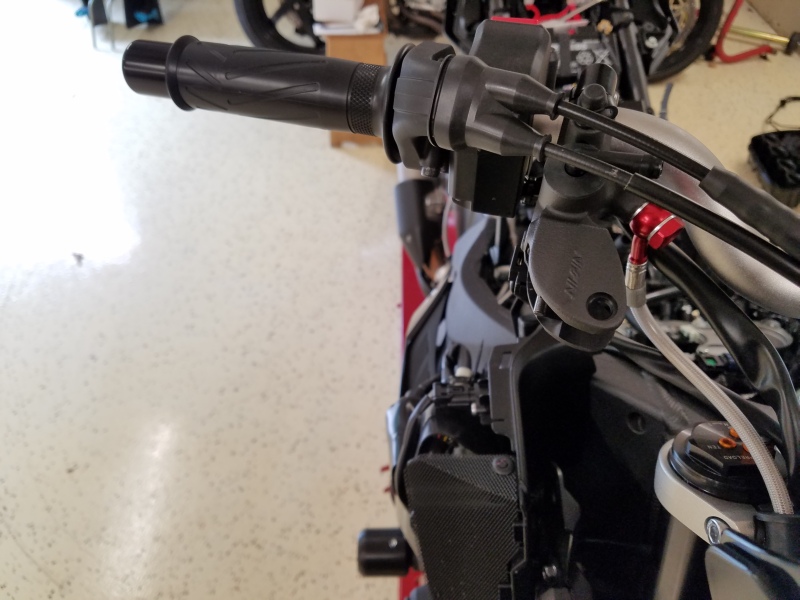 That's right…the 2015-2016 R1 Nissan 16 mm radial master cylinder works with the line kit. Making a minor adjustment to the top line with a new fitting and a different hose length. But much to my surprise, we were able to re-use the line! Pretty cool considering that you can upgrade the lines now and retrofit the radial m/c down the road when funds exist. No need to buy a new line and remove anything under the tank!
How about that switch? Well, good news again: it fits! Still waiting on a lever to be 100% sure everything aligns and functions properly, but it looks like we're a go.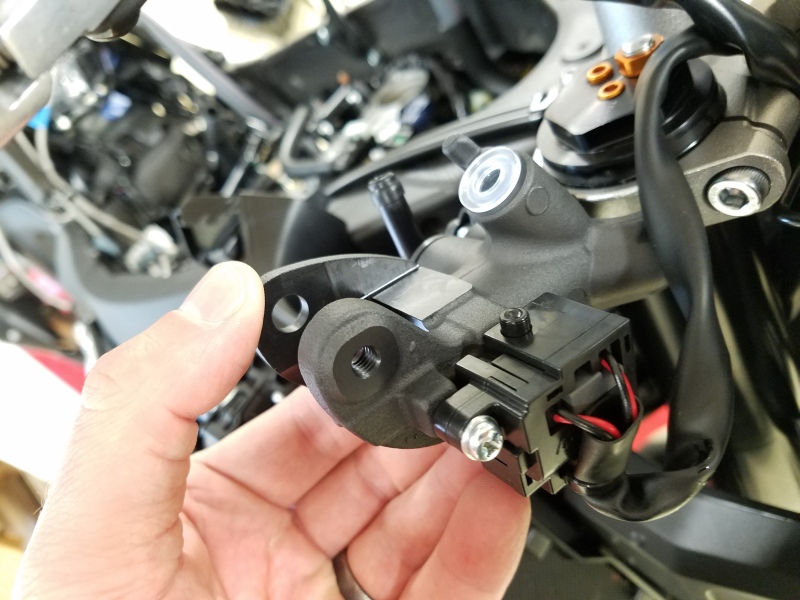 Here's a view from the cockpit showing the line and harness. The switch is oriented 90 degrees from it's factory location, so the harness loses some slack. However, there is enough before the wire clamp that you can redistribute the wiring a bit. No binding from lock to lock.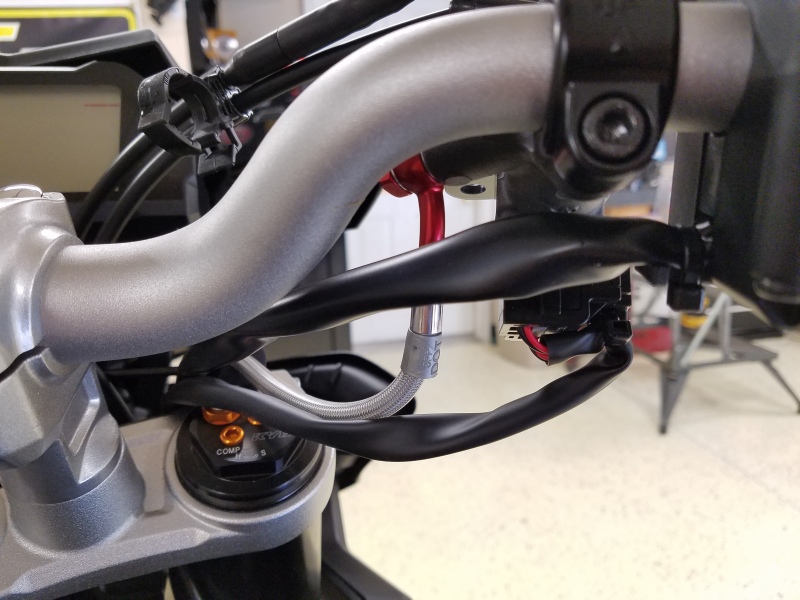 Again, this brake line here has a different m/c fitting and line length up top, so the production kits are going to look a little better up top!