Added some luggage capability to the bike. The criteria were: lightweight, easily installed/uninstalled, waterproof, and invisible once removed. I love the hard luggage on the Tiger 1050, but it's heavy and the racks are always visible when the bags are off the bike. Convenient for longer trips and great for commuting, but doesn't really suit this bike's personality. I've also used Ventura's stuff on my Buells and Speed Triple. LOVED their setups….except for the attachments. Although it was light, it still added weight. And looks? Well, at least you can't see it when you're riding…
Enter the US-20 Kriega. 20 liter capacity and built like a waterproof stuff sack, this is impressive. The waterproof liner is removable, and there are a multitude of attachment options. Best of all, when the bag isn't needed, remove the seat, tuck in the strapping/loops, and reinstall the seat. No sign of luggage…at all.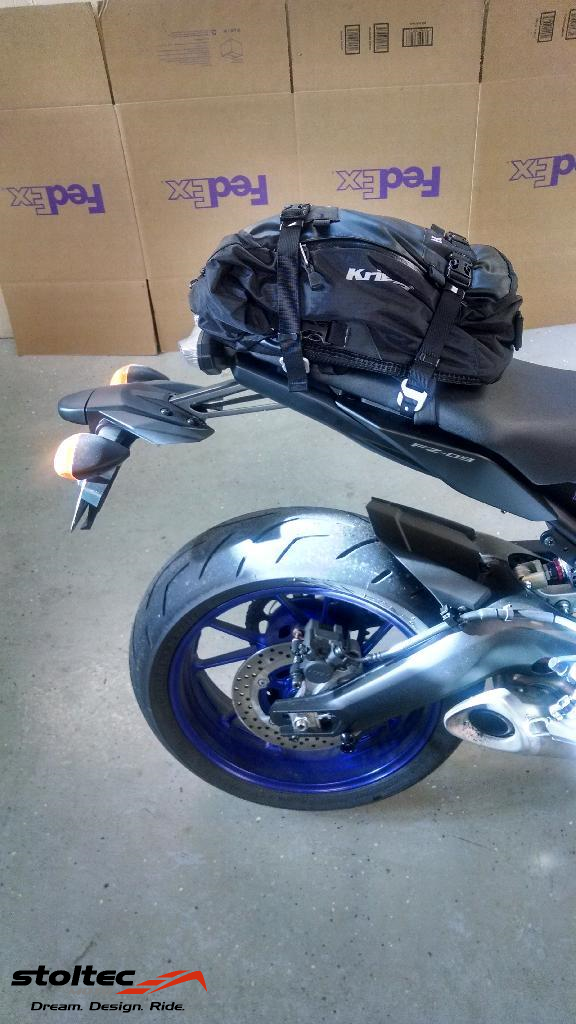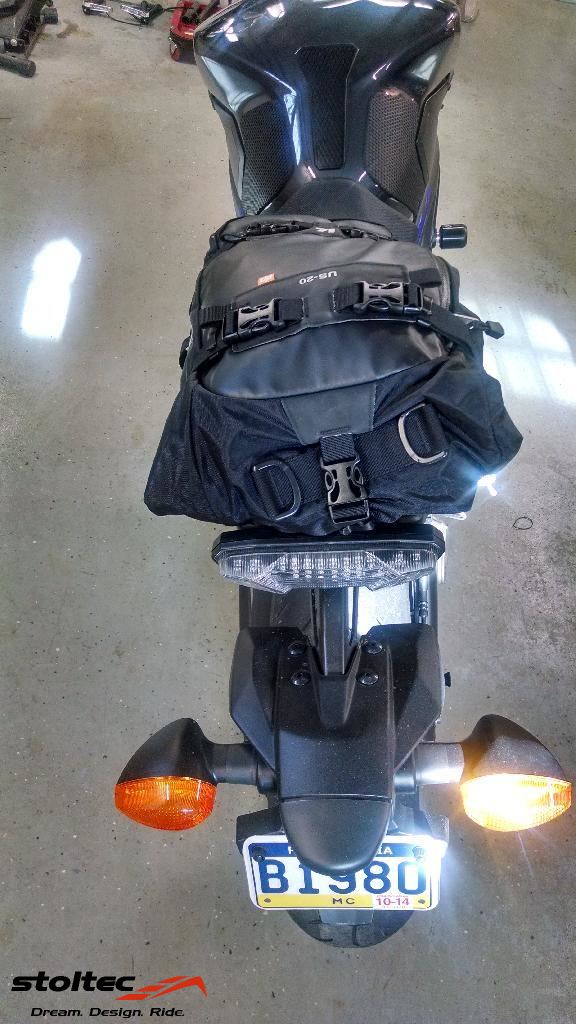 The pictures show the bag on the bike with a 15.6″ laptop and about 3 days worth of clothes (I'd estimate about 2/3 full). Perfect for commuting and short weekend trips. The front of the bag slightly touches my back side when installed, but I personally still have enough room to sit and move around comfortably. YMMV, but the bag can be positioned a bit further rearward (or perhaps oriented across the seat if you'd like).