I plan to use this space as a way to communicate not only the direction I personally think the bike should take, but also a way to test the waters on future product development. So without further ado, some catch up over the past two weeks. Some of this has already been shared on the site, though.
5 miles on the clock, freshly uncrated and test ridden post-PDI: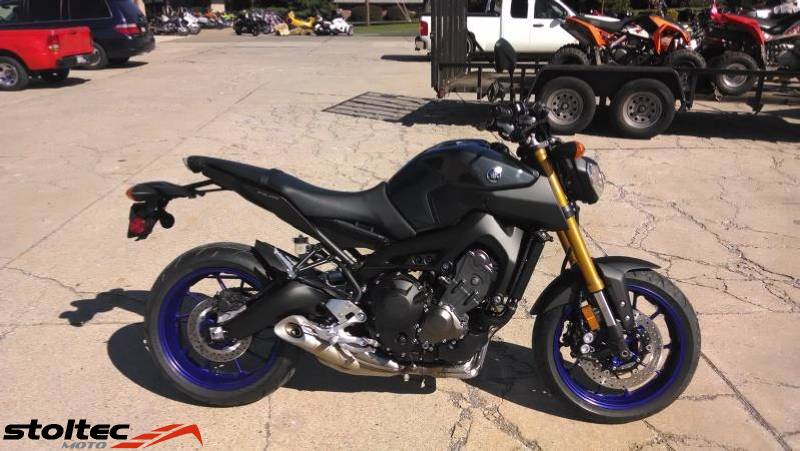 There are some definite good elements to the bike's design, and others, that are less so. I wasn't sure how I'd like the bike in person, but I think it's fair to say the overall effect is good. Some of the Triumph owners have reported the overall build quality is 'cheap'. I think a lot of that banter results from direct Japanese competition. That said, there are some obvious areas of cost cutting. For starters, the LH switchgear and shift lever look a bit unfinished or flat out cheap. Same thing with the horn. But the rest, IMO, looks pretty well sorted.
One of my favorite styling elements (flame if you want) is the tail light. Yes, it floats and kinda looks like an afterthought. However, I personally dig the look. The tail light pattern is also a nice touch: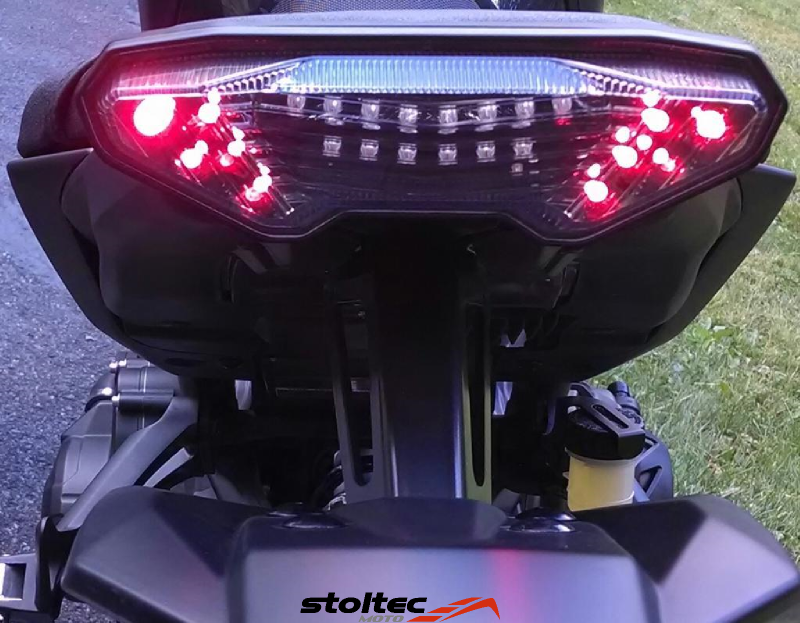 No need to rehash the ride review here, but I'll leave it with this…the 847 cc engine is a real gem. Triumph better be paying attention!