After a full week of short rides here and there, trying to break it in, figured it was time for the dyno. Not only did I want to see how the power output was, but was also curious about the three drive modes and how the power was affected.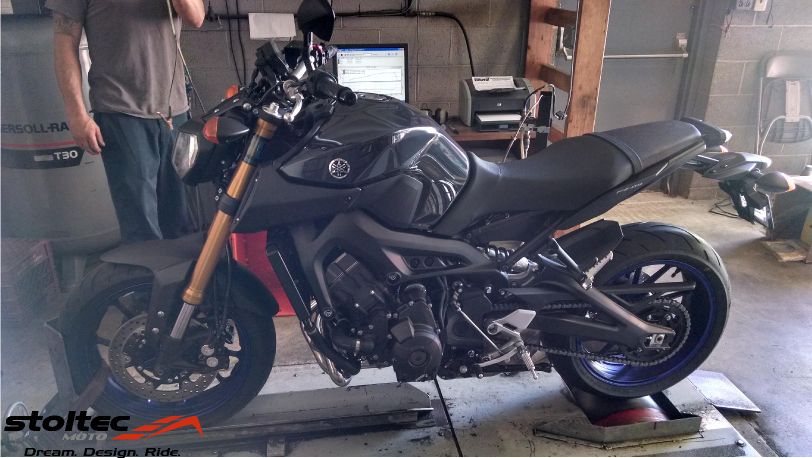 Strapped down, ready for the first run on the Dyno Jet. Unfortunately, we didn't have the time to pick up the RPM, so the runs logged road speed and A/F.
All in all, the findings were in line with what a 115 hp bike should put down to the wheel. Like all good triples, the power curve was nearly perfectly linear, though it does favor the midrange.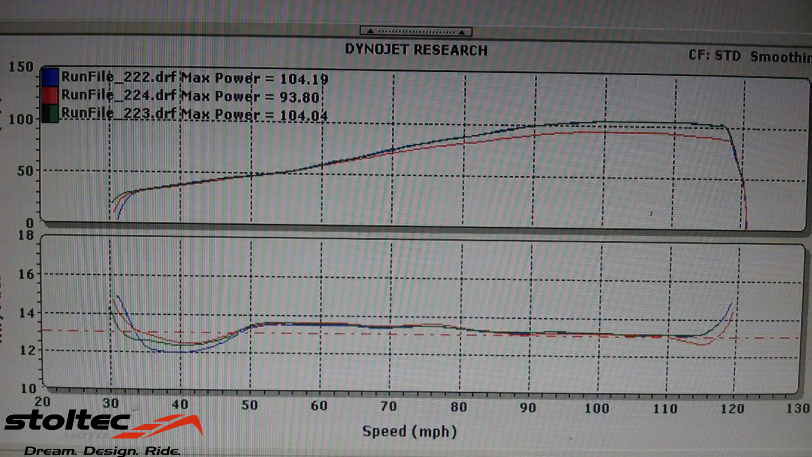 As you can see, the STD and A maps are identical in power output. B mode is down ~10-11 hp over ~6,000 RPM. This reflects what you feel in the saddle. Also impressive is the A/F ratio. The peak and dip down low results from rolling in hard off idle and is normal for the dyno. But, importantly, it stays nice a flat throughout and enriches a bit as the revs build. Yet again, this reflects what you feel when you twist the go stick. Nice smooth power, with no inherent lean spots. Well done Yamaha!
The dyno will be revisited once a few more miles are on the bike to look at gear by gear comparisons…