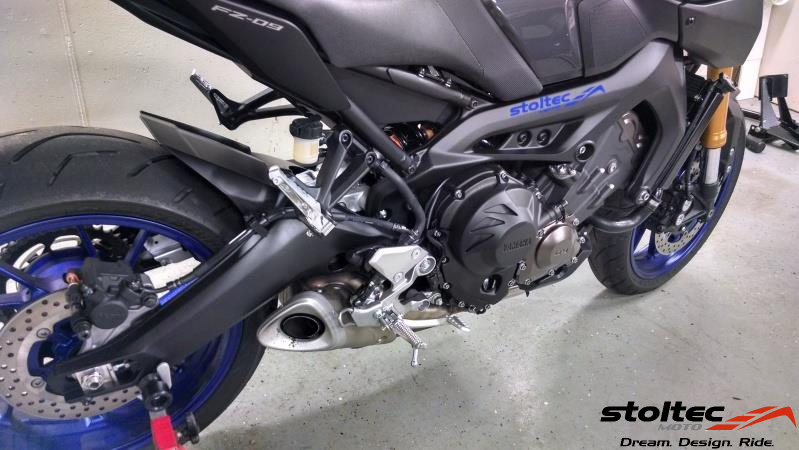 First real order of business is to start disassembling the bike before any changes are made. With the large number of changes planned, there is no sense in throwing things on just yet when the very basis of the bike is going to change.
Missing something?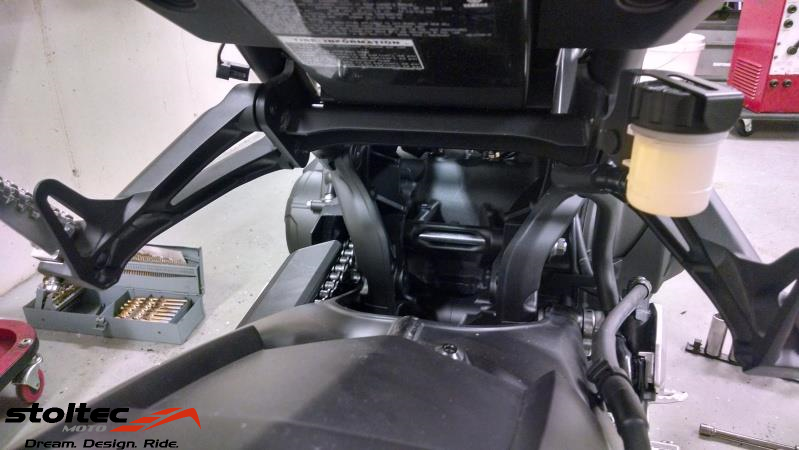 Oh yeah!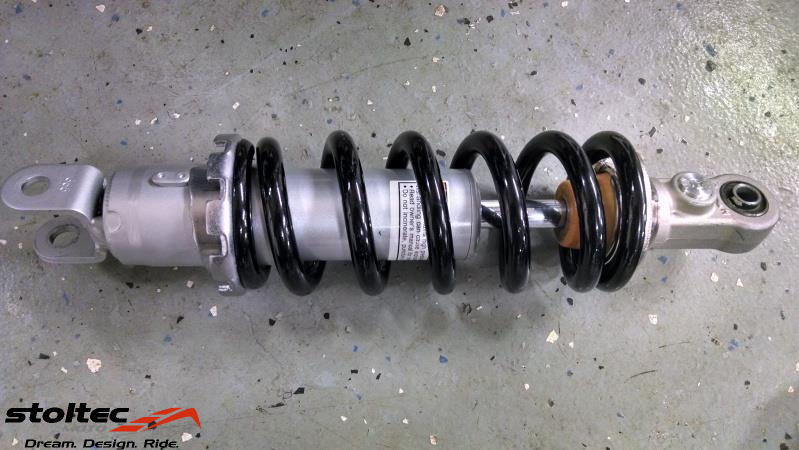 The good news is that the shock comes off in a few minutes without rotating the subframe. The tank didn't even need to be removed, though it looks like reassembly will be much easier with the tank off.
So what you see is what you get with this shock (not much). Ramped preload collar and rebound adjustment (made through frame access). This shock is atypical in the sense that most shocks have the preload adjustment on the top of the shock. This, of course, was done for the sake of packaging on Yamaha's behalf. No worry, though. Kawasaki used a similar approach on a few of their shocks, so Penske already has access to the bottom preload collar setup.
The plan moving forward will be to develop all three of Penske's shocks for this bike:
8975 – Low speed rebound, low speed compression, and spring preload adjustments. No reservoir – but keep in mind this is NOT an emulsion shock like of the competitors!
8983 – 'Double Clicker'. Same functionality as the 8975, but adds a reservoir (remote or piggyback depending on what we can fit) and ride height adjustment.
8987 – 'Triple Clicker'. Same as 8983, but adds high speed compression adjustment. Penske makes fancier shocks for the race guys, but this is top of the food chain for street and most racers.
I hope to have a dry shock in hand soon, but we're waiting on Penske now. With the final dirt track race of the season this weekend and the Orlando show this week, resources are thin. Still, the sooner the better. Anxiously awaiting the dry shock to check fit/interferences and determine the shock linkage rate.