Did some parts bin jockeying last week with some of Woodcraft's goodies.. First order of business was to try out the R1's axle sliders. Figured it was an easy swap considering the R1 and FZ-10 use the same axles. Success!
Front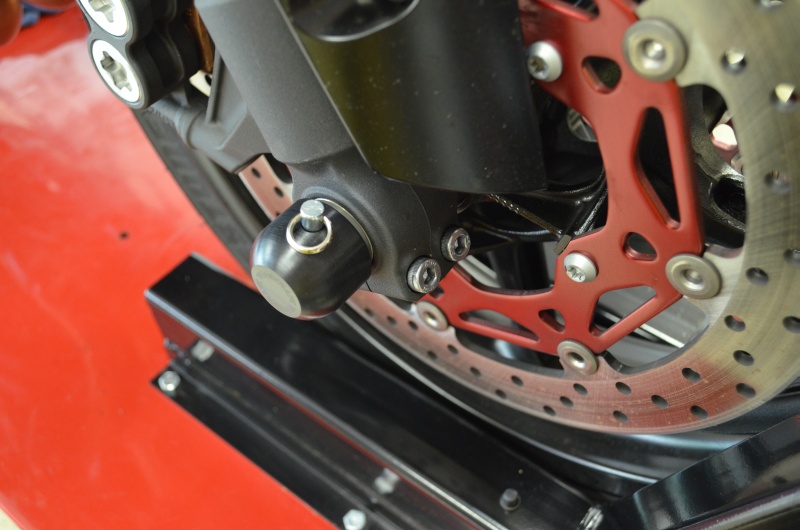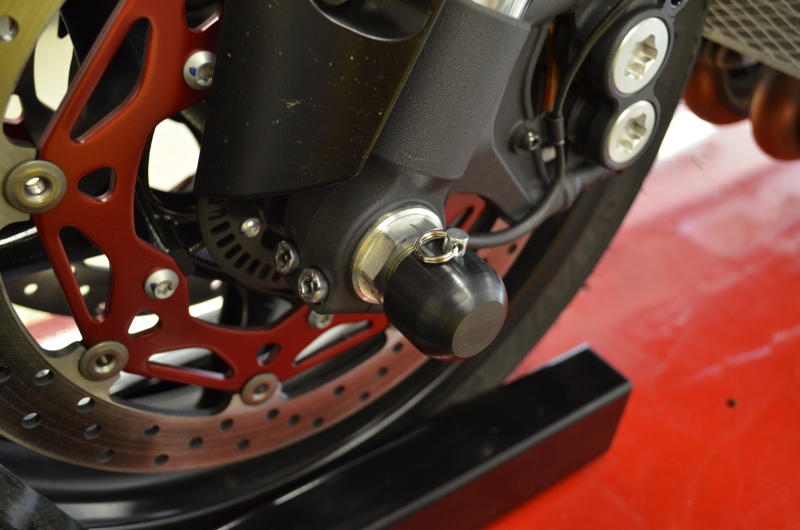 Rear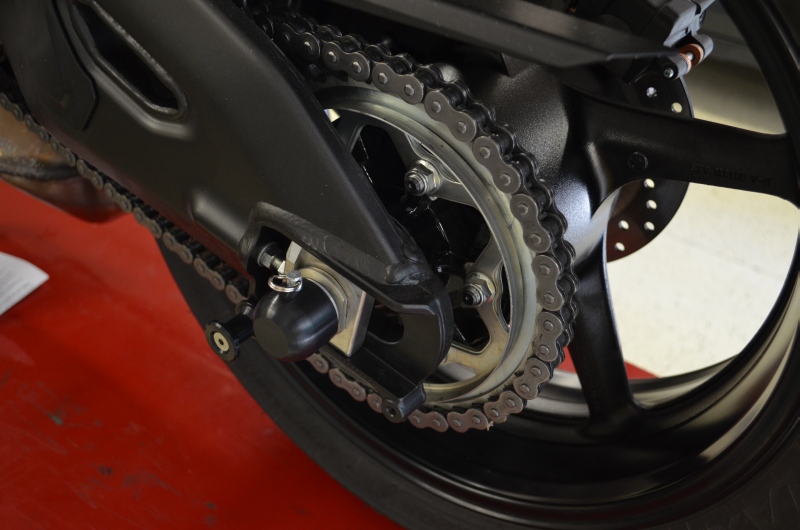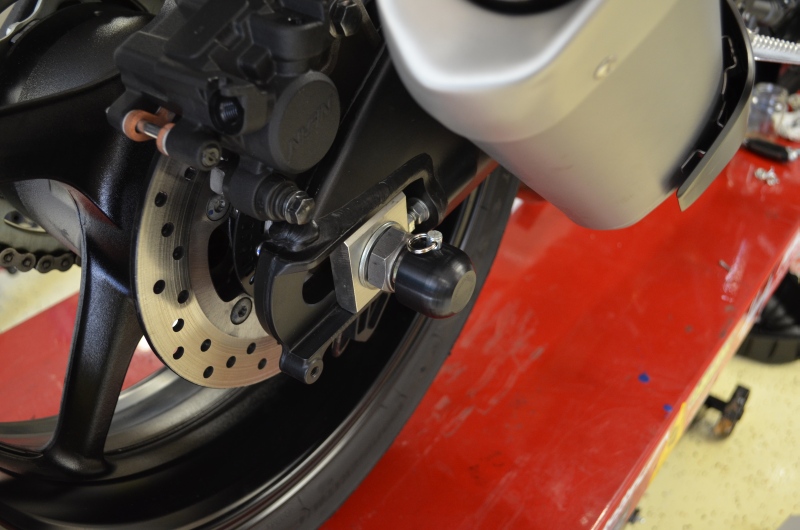 As you can see, the standard spools are also a direct fit (no surprises there).
Tried to assemble the standard R1 frame sliders, but the pucks interfered with the bodywork. However, the standard puck we used on the FZ-09 and FZ-07 works perfectly. Working with Woodcraft to pull a part number and get some kits boxed up and ready to go.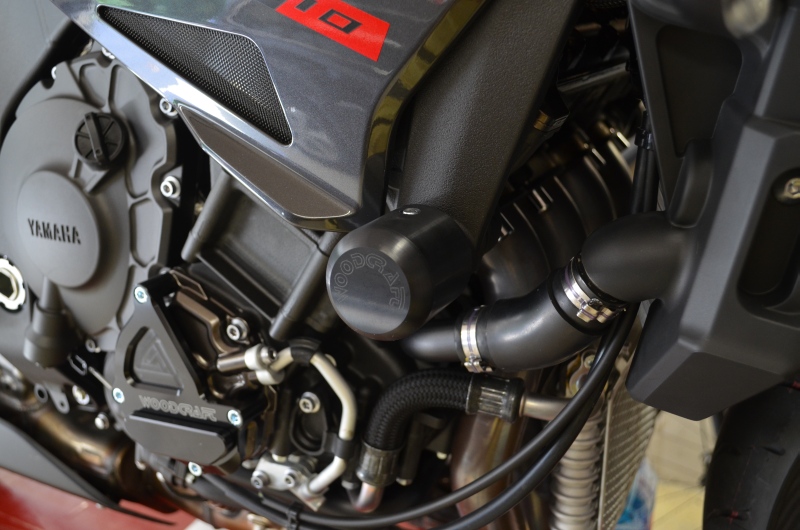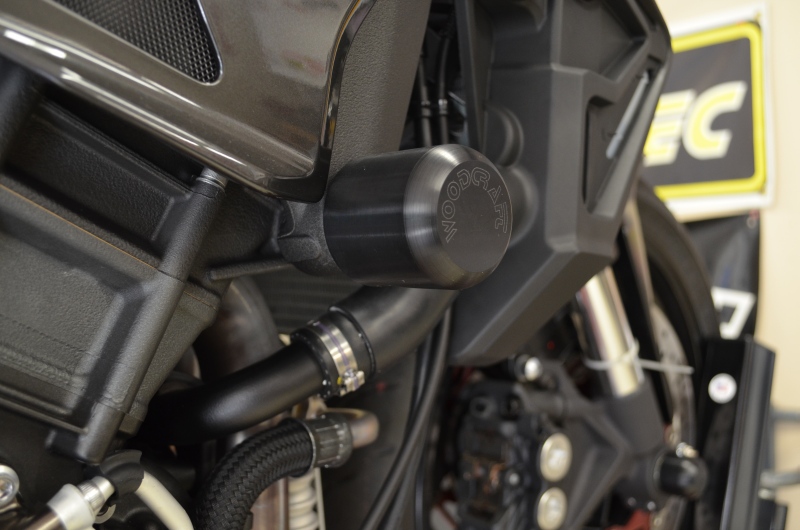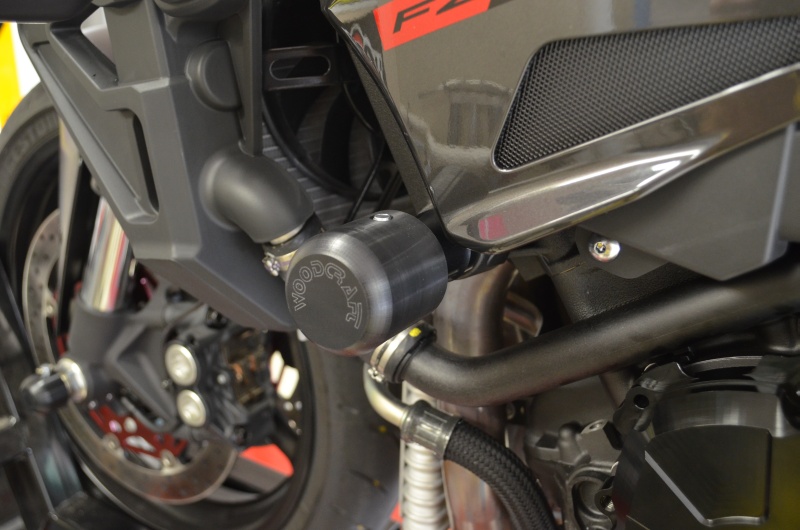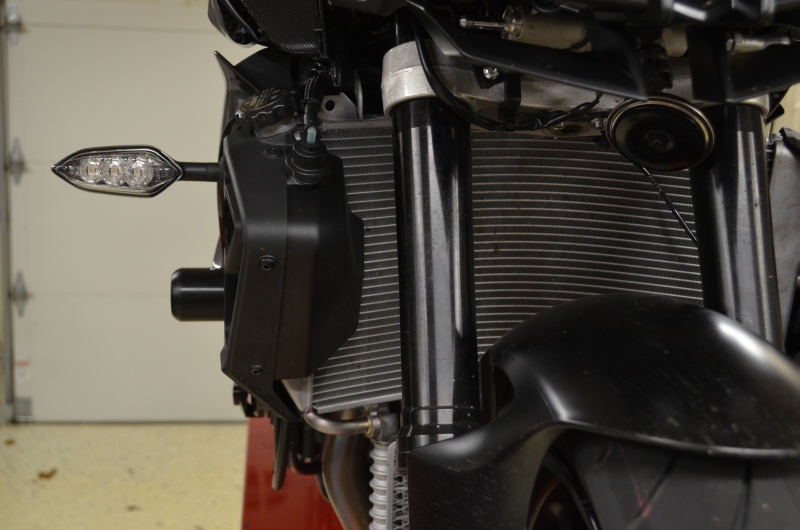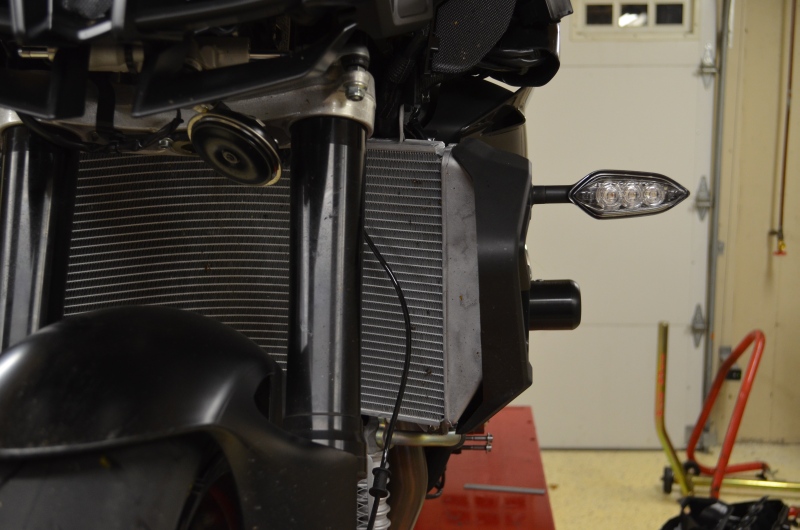 Next up was to try the R1's engine covers…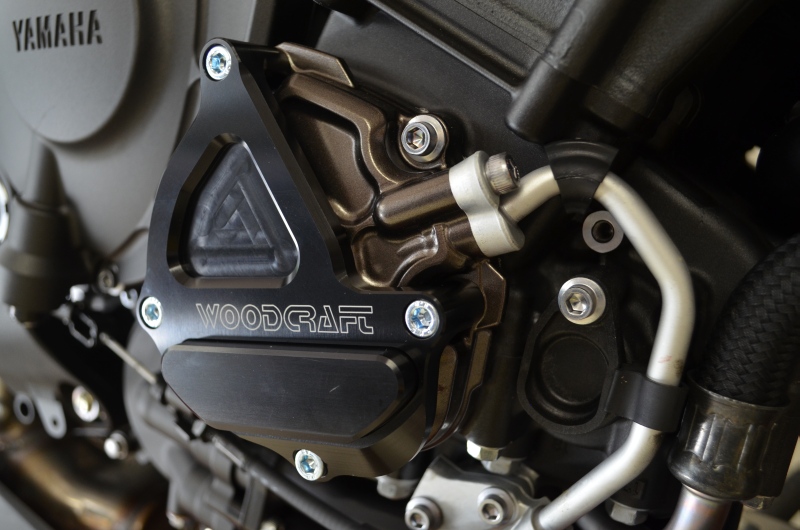 Success!
The other side wasn't so fortunate…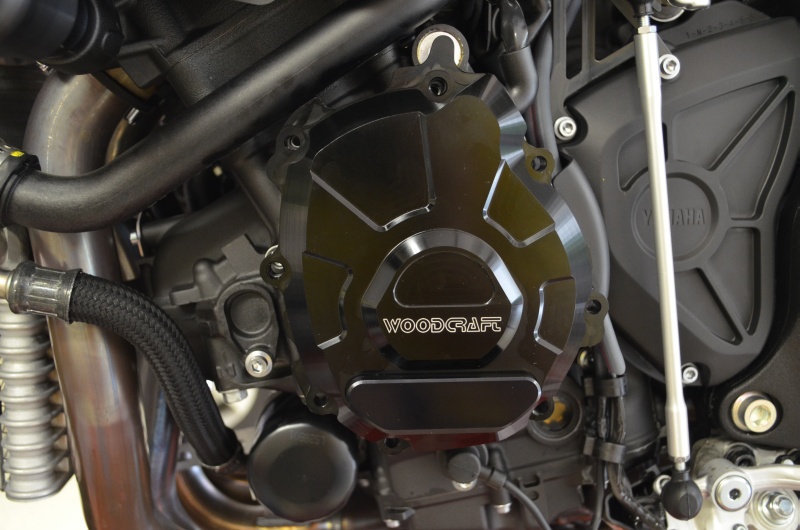 Didn't grab a shot to show it (SORRY!), but the R1 cover is about 13 mm too shallow. Apparently, the extra flywheel mass we kept reading about was added onto the actual flywheel. Surprising or not, this necessitated a deeper cover. Working with Eric Wood at Woodcraft to figure out a work-around. Have two good options on the table to make this happen pretty quickly, so stayed tuned.
Except for the LH stator cover, things never go this easily. Thank God Yamaha really did just convert an R1 for us. Makes our jobs easier!
As we get part numbers pulled, we'll add these parts to our web store. Stay tuned to the forum for a group buy or two to kick things off.
On another side note, tried to install the Yoshimura FZ-09 fender eliminator. It looked sooo close. I'm told that close only matters in horseshoes and hand grenades. A shame, because the Yosh kit is really quite top notch. Great light, adjustable signal mounts (and removable!), and perfect fitment. I spoke with Yosh last week and they should have something soon. If that doesn't work out, Stoltec will make one.