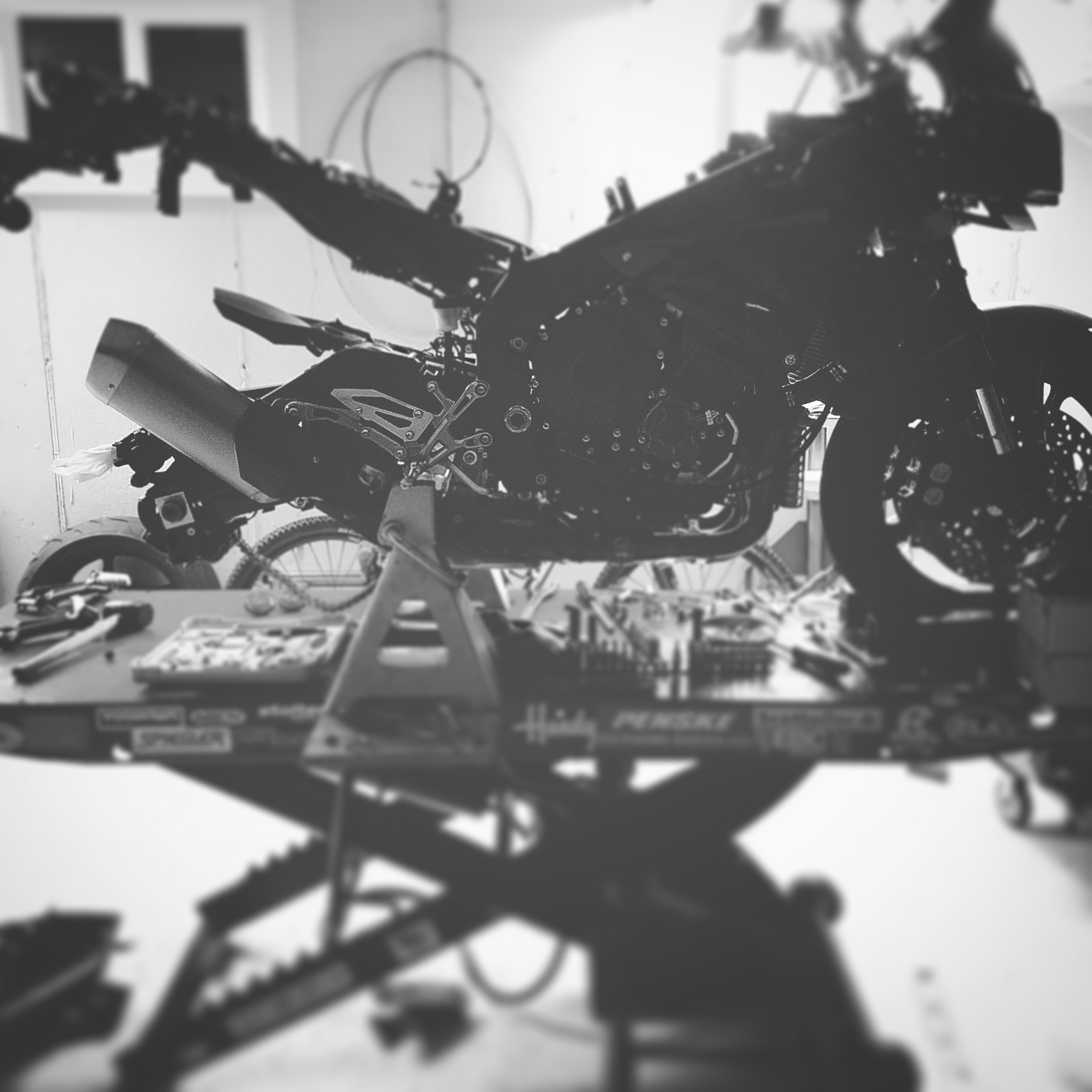 It's about that time: deconstruction. What better way to 'use' a new 800-mile old bike? Take it apart.
First order of business is to get the shock down to Penske for a dyno baseline. It arrived there last Friday, so hopefully have some data back this week.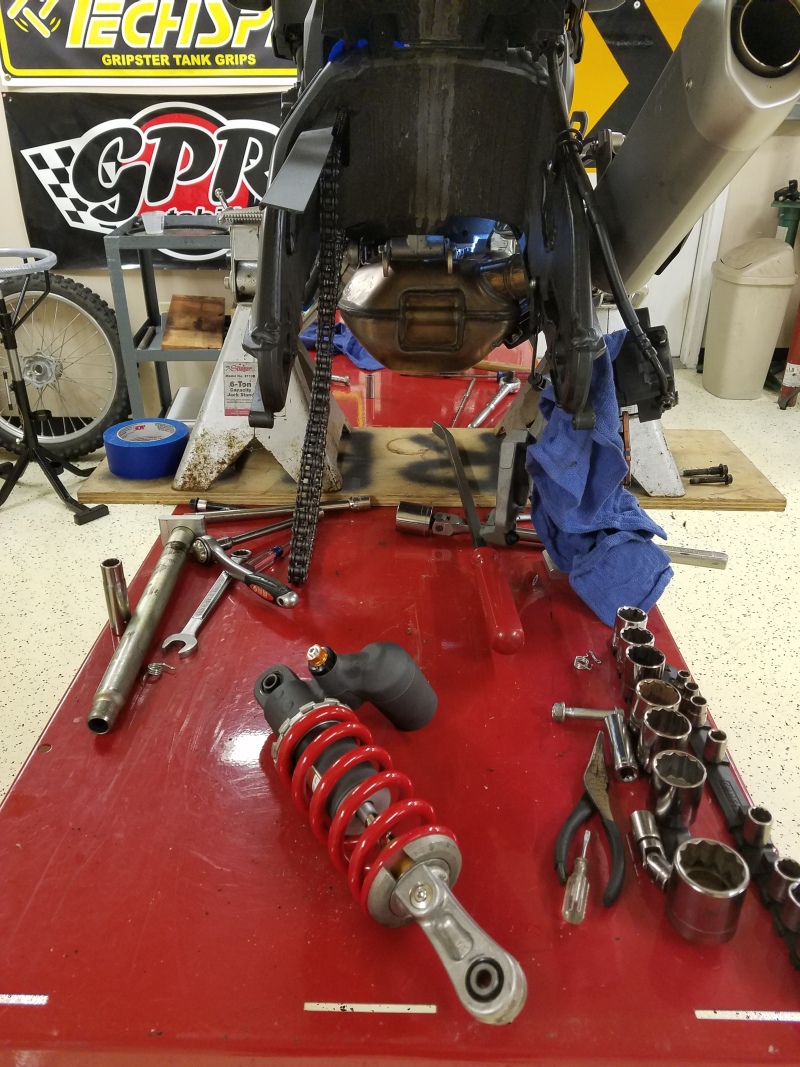 Not much to report on yet, but for those who embark on this project, I recommend removing the rear wheel to gain extra clearance. I was surprised to see they kept the hollow bolts from the R1.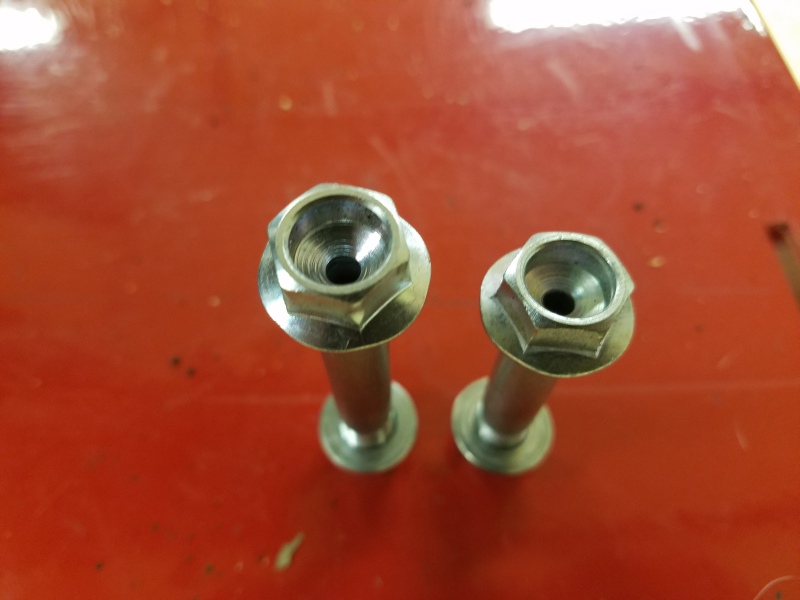 While we were back on the swingarm, figured it was a good time to verify fitment of the Pitbull Trailer Restraint system. Given the age of the bike, Pitbull didn't have fitment information on the bike. Based on what we know, including the fiche, took a gamble on the R1 pins. Perfect fit. JB-R and JB-L.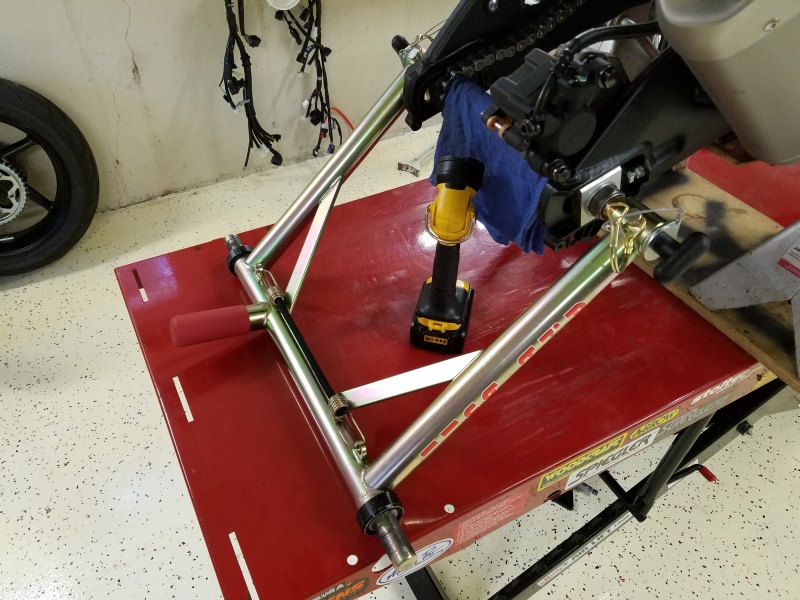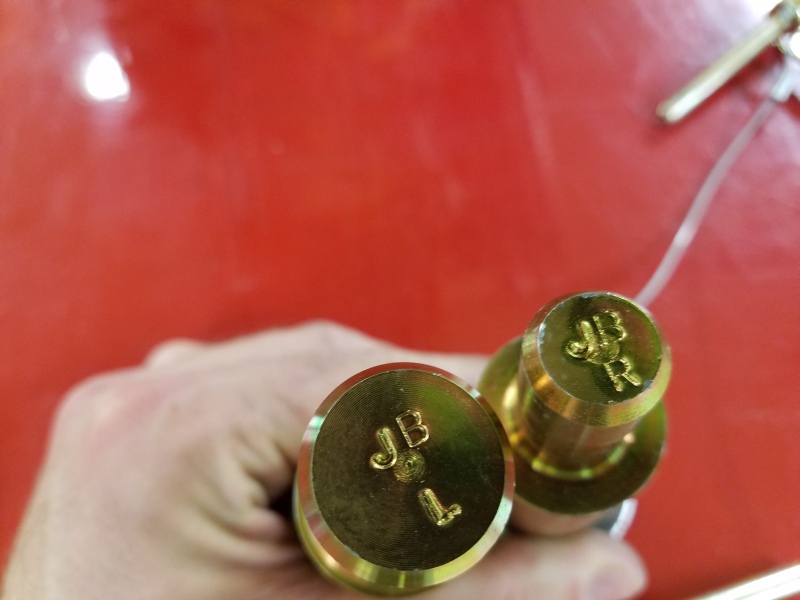 If you trailer your bike to the track and haven't heard of this kit, do yourself a favor and check it out. Your life will improve for the better. You'll never wonder if your bike fell over inside the trailer or if the straps on your open trailer loosened up in the rain. Your looks will improve, you'll make more friends, and your dog's farts will stop stinking. Winning all around!
Since the rear suspension, or lack thereof, prevented the bike from being ridden, it seemed like a good time to address the other deficient area of the bike: brakes!
Complete removal of the lines – rubber and hard.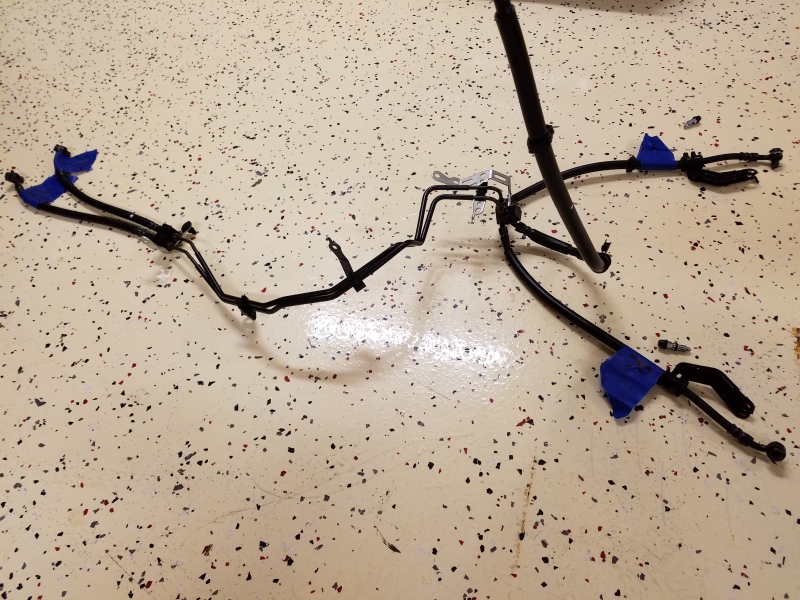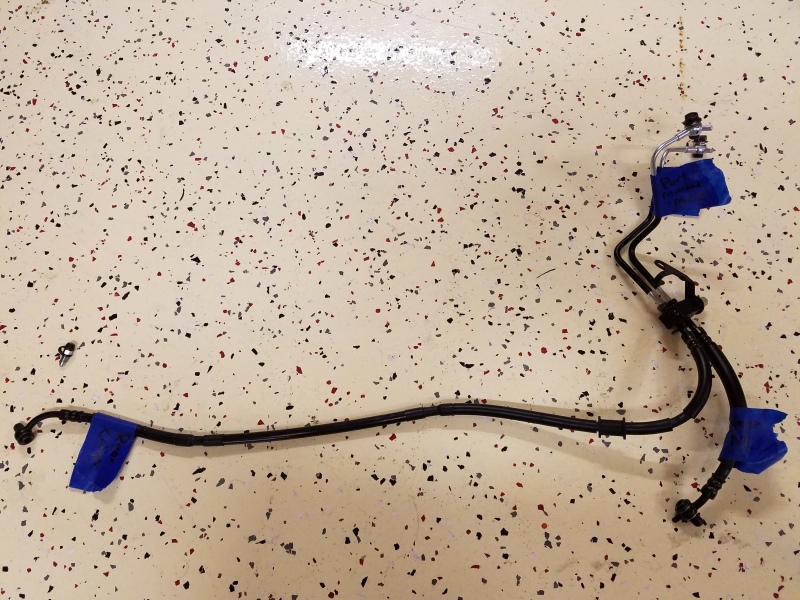 Typical of all ABS bikes with the servo under the seat, there are a lot of lines and joints. The plan is to eliminate the hard lines completely unless an insurmountable challenge presents itself. Reduced number of leak points, easier installation (once you remove the hard lines – the flare fittings can be hard to get at), and less weight.
Unfortunately, getting the lines off, requires removal of the airbox and lowering of the radiator (though no coolant was drained). The worst part was getting those damn scoops off. I'm a little disappointed in how fiddly these bits are. I though this level of bastard was reserved for, and monopolized by, Triumph. Live and learn. Here's a few shots of the bikes innards for the curious amongst the audience.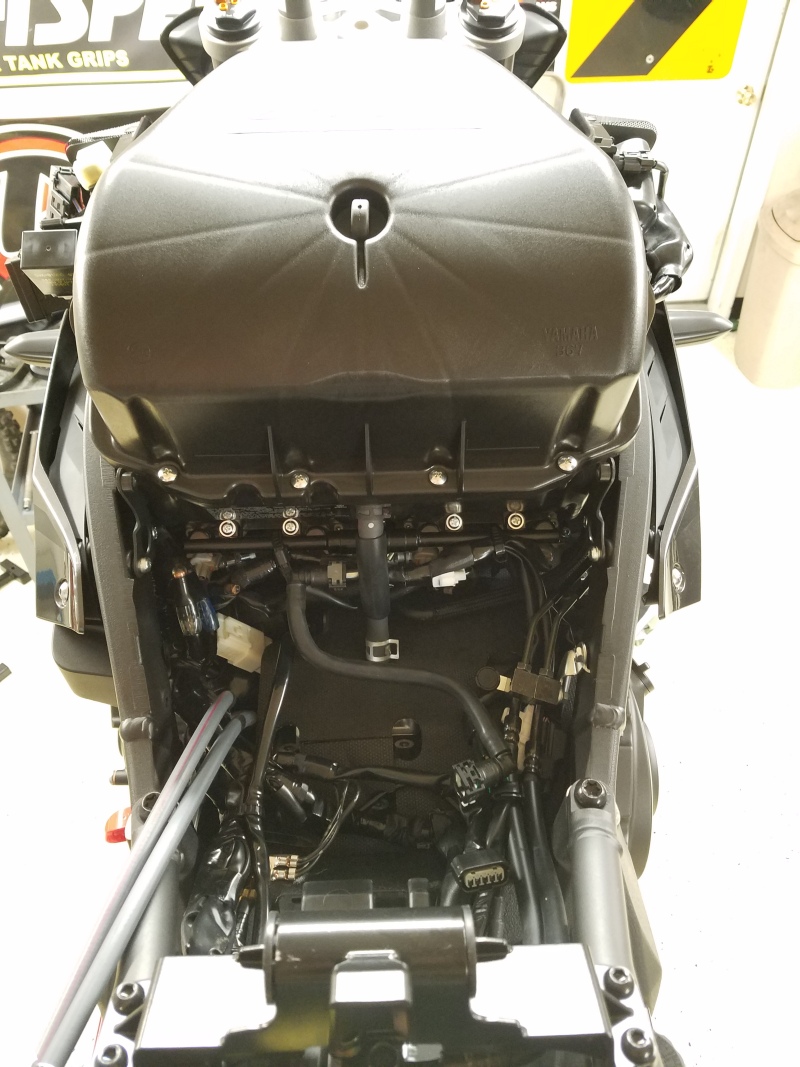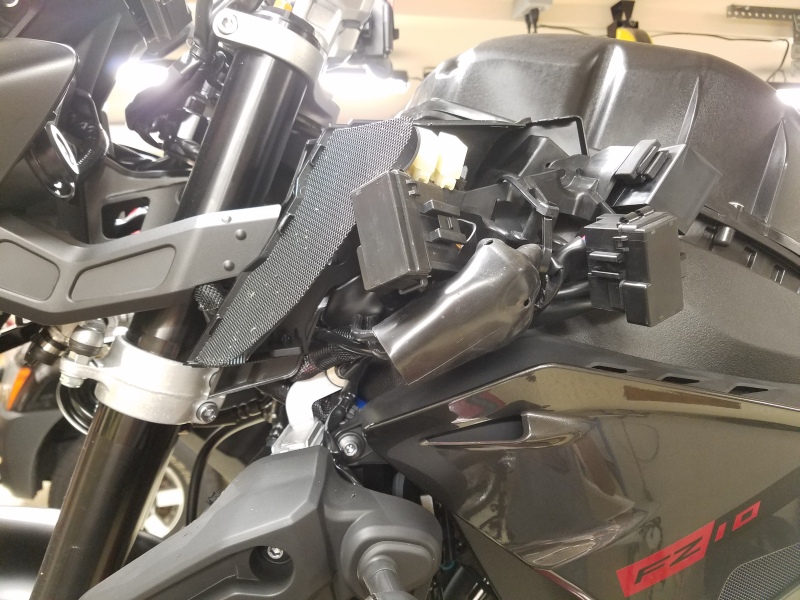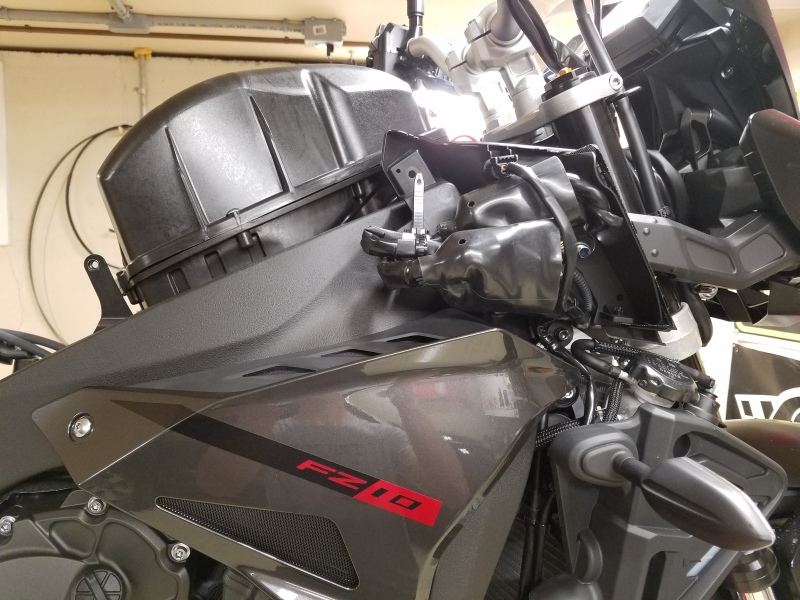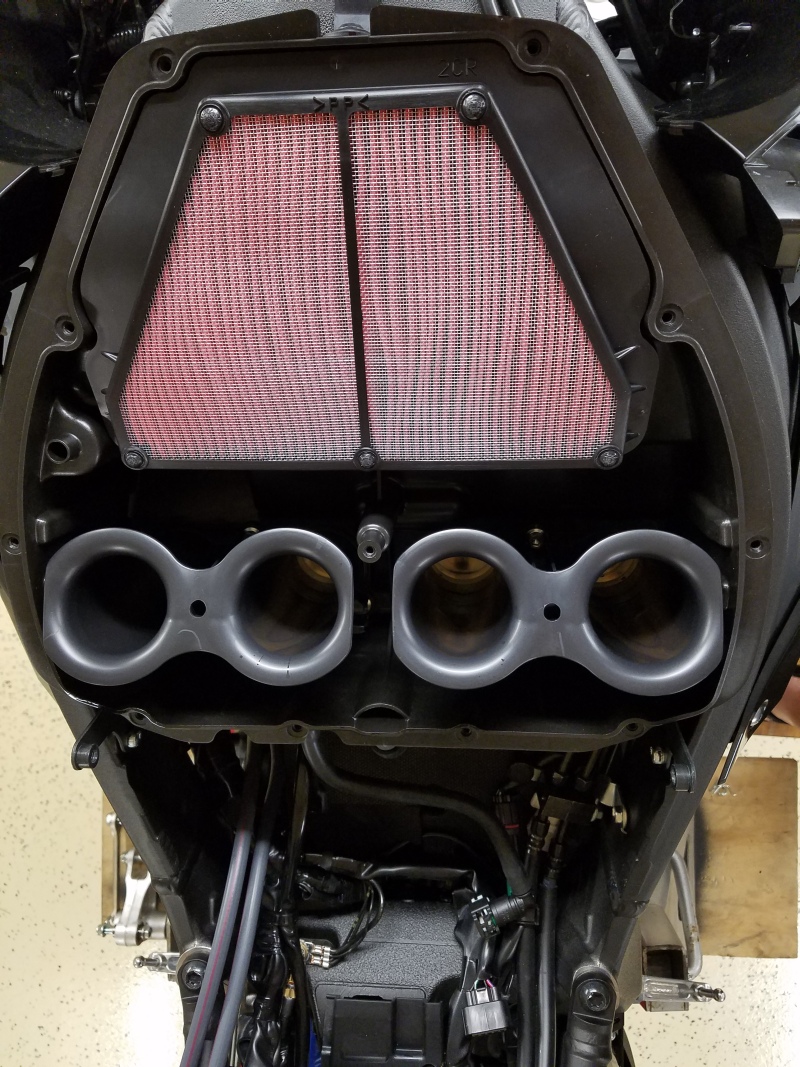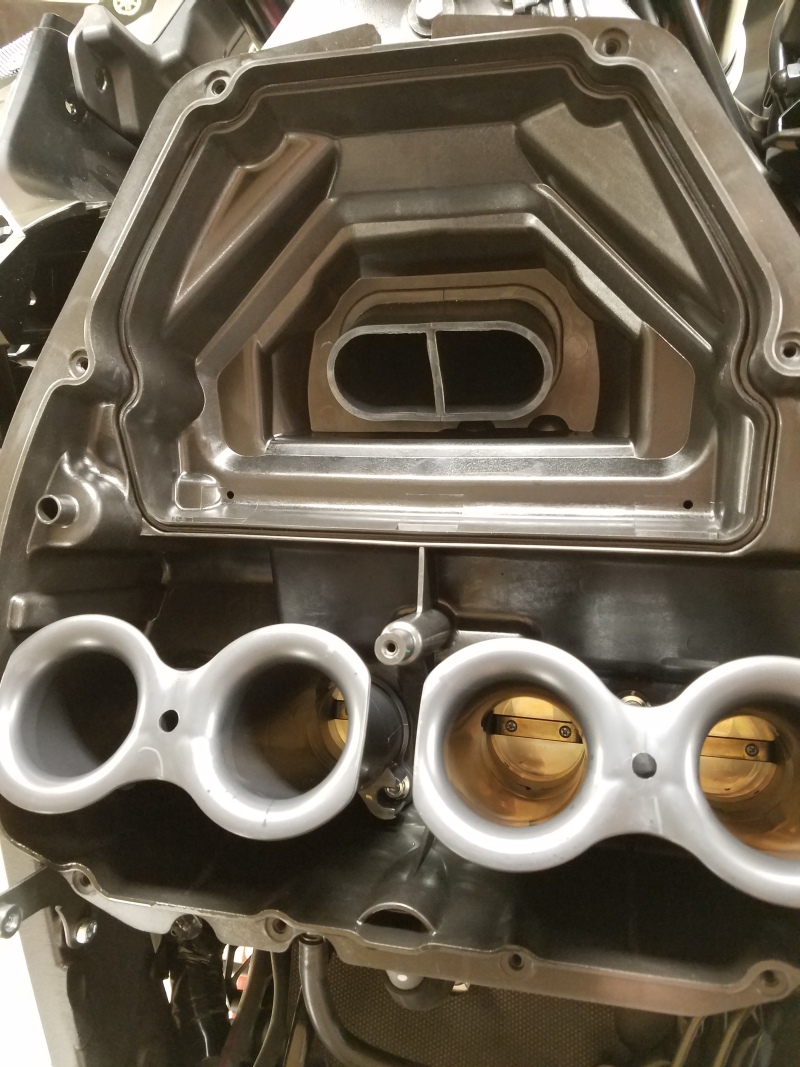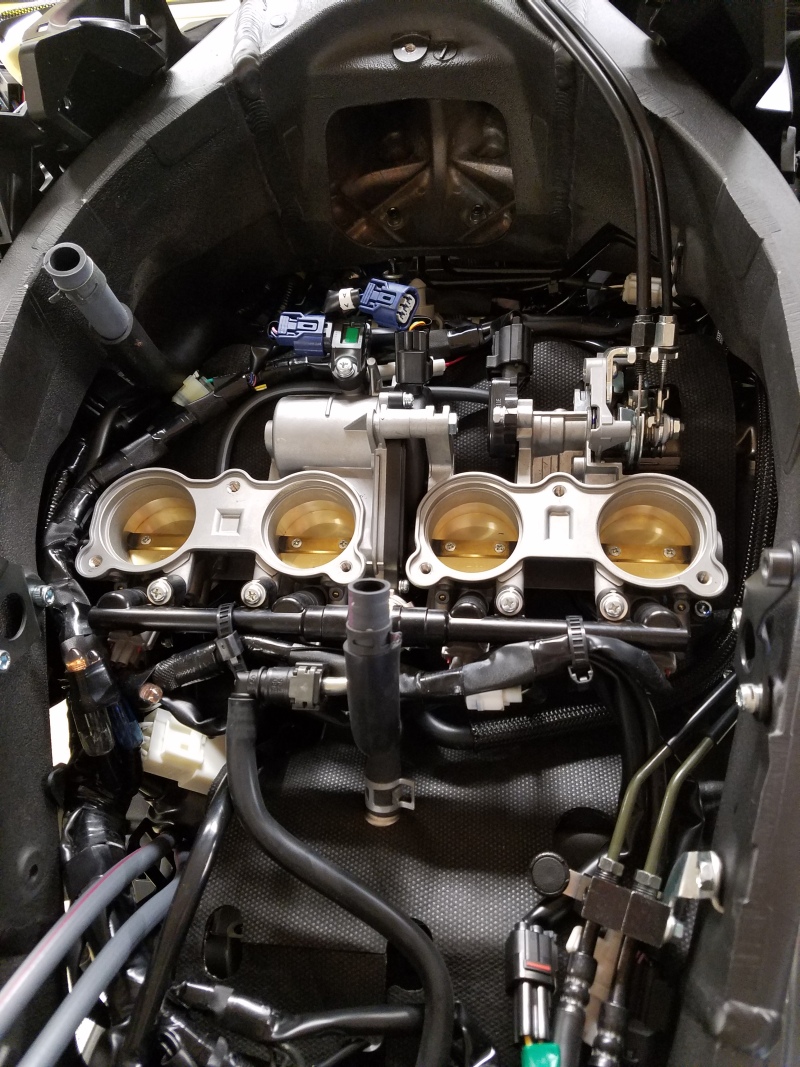 If anyone has any questions for requests for pictures/information while it's apart, PM me. I'll do my best to accommodate.